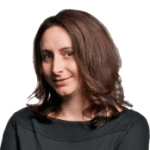 Susannah Gray, President 2016 - 2018, Vice President 2015
Susannah is a strategic communications expert, content creator, social media manager and project coordinator with a background in Internet governance and multi-stakeholder, community-driven communication and PR. She firmly believes that the Internet can empower individuals and communities to change their circumstances through open innovation and access to information and collaborates with organisations working to make the world a better place on – and off – line. She has spent the last 15 years promoting and protecting the concept of an open, inclusive and sustainable Internet as part of the Internet technical community and has a deep understanding of the Internet ecosystem, and the issues affecting the Internet's end users. Susannah has worked for organizations including ICANN, the five Regional Internet Registries (RIRs), the Seed Alliance and the Internet Governance Forum (IGF) to name a few. In 1999 Susannah moved from the UK to the Netherlands where she lived for 15 years before making the move to California in 2014, a decision in which the weather factored more than it probably should have. Having been away from her homeland for almost half her life, she considers herself to be a global citizen and has traveled extensively around the world for both business and adventure and has no intention of stopping any time soon. She served as President of the SF Bay Area ISOC Chapter from 2016 – 2018 and as Vice President in 2015. In 2019, she was elected to the Internet Society Chapter Advisory Council Steering Committee for a one year term.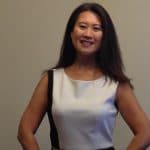 Misako Manca, Board Secretary 2017 - Bio
Misako Manca, Board Secretary, brings over 15 years of experience in the Telecommunications and Internet services industry to the Board and was most recently part of the Enterprise Sales group at IBM/SoftLayer. Prior to SoftLayer, she held various positions in sales management and in sales with Ajilon Consulting, Equinix and NTT/Verio (now NTT America). She has lived in Japan, Australia and various cities within the US.
Misako has been supporting and contributing to the Networking Engineering community (North American Network Operators Group – NANOG) until recently as a Board member and as Chair of the Development Committee. She has been involved with NANOG since 2009 in various capacities through the NewNOG transition. She helped jumpstart the NOGLab (formerly named the Vendor Collaboration Room) working closely with vendors who are able to demonstrate their product capabilities in relation to IPv6 deployment. Through her work in the Development Committee, she has helped create sponsorship programs that help to financially support the NANOG meetings and hopes further contribute to the association for years to come since this is the community of engineers that manage and maintain the Internet.
As a SF Bay ISOC Board Member, Misako hopes to help promote inclusiveness by volunteering time and resources to bring more light to the challenges that surround some global communities and helping to devise programs to help those that do not currently have consistent access to the Internet to improve their lives and circumstances.
Leah Symekher, President & Chair 2014-2016, Vice President & Chair 2013-14
Former President and Chair and former Advisor to the Board Leah Symekher currently acts as the primary ICANN NARALO/ALAC NA representative. She is also the ICANN NomCom Delegate & Outreach Co-Chair.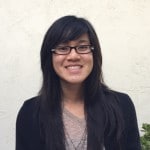 Janet Vong, Manager of Membership Communications & Engagement 2016- Bio
Janet Vong, Manager of Membership Communications & Engagement, is a project coordinator, content policy expert, and mindfulness community organizer. She holds experience from YouTube and Facebook, and has a huge passion for educating young people and developing communities about Internet safety and security. Janet is a 3-year honors graduate from UC Santa Barbara, and received her bachelor's degree in Linguistics in 2012. Having studied 7+ languages, she strives to learn a new language every other year as a way to become exposed to more diverse cultures. Janet is a bay area native, and during her childhood, she remembers becoming curious about Internet trends after questioning why she was receiving a ton of spammy chain letters via email from her older cousin. As Manager of Membership Communications & Engagement, she promises to not send chain letters to the members. When she's not on the Internet, she can be found playing music, scuba diving, and enjoying nature with friends and family.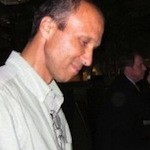 Konstantin Kalaitzidis, Vice Chair 2014-16 & Board Secretary - Bio
Konstantin Kalaitzidis, Vice Chair & Board Secretary – Konstantin's expertise is in the areas of Aerospace engineering, Internet engineering, technical program management, project management, and architecture. He has led strategic, enterprise-level, technology and infrastructure programs, build integrated architecture frameworks, and worked on research, design, analysis, and test projects. He has also managed global teams that included direct-report, dotted-line, virtual, and contractor staff. Konstantin has held positions in the Aerospace and Networking industry in several roles including Engineer, Project Manager, Release Manager, Program Manager, and IT Manager. He has led global and regional teams, and partnered with technical and business groups to establish strategic frameworks that enabled delivery of enterprise level services. In addition, he supported University Relations recruiting events, and established partnerships with campus professional organizations. Konstantin developed his entrepreneurial and internet skills by founding CoastsideNet Internet Services, Inc., an Internet Service Provider for coastside communities south of San Francisco. Prior to CoastsideNet, he gained extensive experience in aerospace engineering at Lockheed, in the areas of engineering research, design, analysis and test of space systems. Konstantin is a member of the Internet Society, San Francisco Bay Area chapter (SFBay-ISOC). He represents the SFBay-ISOC community as the Primary Contact for the Internet Corporation for Assigned Names and Numbers (ICANN) North America Regional At-Large Organization (NARALO), and leads activities related to developing Digital Divide solutions. He is also a volunteer at the Foothill College KFJC radio station, focusing on his proposed contribution to include "Science Updates" as part of regular programming. He holds a bachelor's degree from Boston University, in Aerospace Engineering.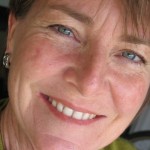 Denise Lai - Director of Membership Management 2015 - Bio
Denise Lai – Director of Membership Management – Denise is a serial adopter of new internet technologies and greatly appreciates all who create the magic that is the internet.  She believes strongly in technologies that serve us in meaningful ways in RL (Real Life).  She is a facilitator: from free-schooling her daughter to connecting people with information, structured data, and/or tools at work, to helping start-ups better meet the needs of customers, improve direct and social marketing communications, and optimize growth strategies (see LinkedIn here).  She is keen to help eradicate the Digital Divide, to expand access and information-sharing worldwide so that more decisions more often will recognize interdependence, take greater responsibility for, and effectively reduce, inequalities and/or negative externalities that cause suffering, scarcity, and disease.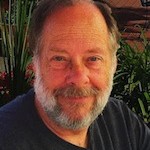 Michael Snell, Board Member & President - Bio
Michael Snell, Board Member & President – Mike Snell spent 12 years in various IT responsibilities at Cisco Systems, largely managing teams delivering a variety of global IT services. Before changing to an IT career, Mike worked for Compaq, Tandem Computers and Digital Equipment Corporation in various facilities and corporate real estate management responsibilities (including data center and lab construction). He also ran his own facilities management consulting firm for several years, specializing in IT-related facilities design and construction projects. Mike took advantage of Cisco's Enhanced Early Retirement Program because it was, well… pretty enhanced– and it gave him time to devote to interesting and worthwhile volunteer work (like this). Mike also serves as the President of the InterPlanetary Networking Chapter of the Internet Society. He agrees with Jim Ausman that the Internet is like magic.
Former Advisors to the Board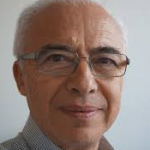 Jean-Jacques Subrenat, Global Ambassador-Advisor to the Board 2016-18
is a member of the SF Bay Area ISOC chapter and, as its "global ambassador", he reports monthly to its Board on Internet trends and challenges worldwide. Currently a member of the NetMundial Initiative Coordination Council (NMI-CC), and of the NTIA IANA Functions' Stewardship Transition Coordination Group (ICG). During his service on the ICANN Board (2007-10), was a member of the President's Strategy Committee, co-authoring "Improving Institutional Confidence" and its recommendations; was first Chair of the Public participation committee; initiated and was an inaugural member of the Global relationships committee. As a member of the At-Large Advisory Committee (ALAC) in ICANN (2010-14), launched the Future Challenges Working Group, co-authoring "Making ICANN Relevant, Responsive and Respected (R3)". Has a keen interest in Internet governance.  Subrenat is a retired French diplomat (1972-2005) and Ambassador (1995-2005). Former Chair of the advisory board, Institut Pierre Werner (Luxembourg), former special advisor to the board of Neumunster cultural centre (CCRN, Luxembourg) and, in that capacity, served on the board of the European Union national institutes of culture (EUNIC).
Leah Symekher, Consultant and Advisor to the Board - Bio
Leah Symekher, Consultant and Advisor to the Board – has been actively involved with San Francisco Bay Area ISOC Chapter (SF Bay ISOC) for several years, recently completing a three-year term as President & Chair. Prior to this she served as a Board Member and Vice Chair. Her new role as Consultant and Advisor to the Board will enable her to provide continuity and support as the Chapter evolves. In this role she will remain involved with NARALO as the primary representative for the Chapter, as well as focusing on managing Chapter projects. Leah's international, management and leadership experience, combined with her business development career in technology companies and linguistics skills will continue to contribute greatly to SF Bay ISOC chapter's mission and goals. Here is a brief background. After completing her education in Kenya, Leah moved to Japan where she worked as an International Liaison facilitating business and cultural opportunities between Kenya and Japan. After several years in Japan, she pursued college studies at University of Washington in the U.S where she studied International Studies, Business & Japanese Language. Leah's career in technology companies began at Microsoft in Redmond, Washington and continued to Silicon Valley Bay Area, CA working for several other technology organizations in Software, Security, Network Infrastructure/DNS and the Internet Space.  At Internet Systems Consortium (ISC) her recent employer, Leah managed a portfolio of over 100 domestic and global customers across various business verticals.