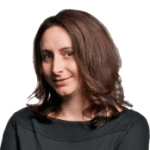 Susannah Gray, President - Bio
Susannah Gray, President – is a strategic communications expert, content creator, social media manager and project coordinator with a background in Internet governance and multi-stakeholder, community-driven communication and PR. She firmly believes that the Internet can empower individuals and communities to change their circumstances through open innovation and access to information and collaborates with organisations working to make the world a better place on – and off – line. She has spent the last decade promoting and protecting the concept of an open, inclusive and sustainable Internet as part of the Internet technical community and has a deep understanding of the Internet ecosystem, and the issues affecting the Internet's end users. Susannah has worked for organizations including ICANN, the five Regional Internet Registries (RIRs), the Seed Alliance and the Internet Governance Forum (IGF) to name a few. In 1999 Susannah moved from the UK to the Netherlands where she lived for 15 years before making the move to California in 2014, a decision in which the weather factored more than it probably should have. Having been away from her homeland for almost half her life, she considers herself to be a global citizen and has traveled extensively around the world for both business and adventure and has no intention of stopping any time soon.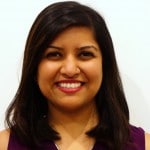 Fatema Kothari, Vice President - Bio
Fatema Kothari, Vice President – brings her experience and skills from the service provider side of the telecommunications industry. A highly accomplished professional, Fatema has a consistent history of delivering successful connectivity based projects for Tier 1 network operators. She has also worked extensively on building business cases for new technology implementation and network deployments in Latin American markets. Currently, she is serving on the Federal Communication Commission's Advisory Committee on Diversity and Digital Empowerment. Fatema holds a Master's degree in Telecommunications from the University of Maryland, College Park.
Fatema's non-profit work is fueled by her personal passion for gender parity in technology. She serves on the board for the global non-profit Girls in Tech SF and is a proud mentor with Techbridge, an after-school program to inspire girls in STEM fields. She is also an advisor to a team of women entrepreneurs from Africa, and has guided them to secure a seed grant from the U.S. Department of State.
Fatema has a keen interest in policy and is an avid advocate for expanding affordable internet access to everyone. As the SF Bay ISOC Vice President, she brings her wealth of experience to drive the strategic goals, business development initiatives, and operational rigor of the chapter.

Delia Sabau, Treasurer - Bio
I am a financial professional with more than 20 years of experience and I'd love to bring my expertise and enthusiasm to the SF Bay Area Internet Society Chapter. My technical skills and financial background could be an asset to you and those your organization is seeking to help. I have the knowledge and skills to understand and analyze current finances, policies, operations and investments and to look for ways to bring new technology into any business.
My education includes a Master Degree from Haas School of Business at UC Berkeley and Bachelor's in Economics and Mathematics from Romania, with an emphasized on Applied Mathematics and Computer Science. For someone who has spent her entire career in Finance, I possess a solid technical background and was always able to bridge the gap between technical and non-technical individuals.
I am a team player, highly organized and able to handle multiple tasks simultaneously. As I started allocating more time and effort to the nonprofit volunteering activities, I joined a group of women angel investors focusing on Social Impact and non-profit business. The experience and vision gained over the last year were tremendous, preparing me for non-profit Board positions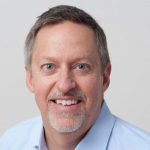 Rick Whitt, Secretary & Director of Policy - Bio
I am currently a public policy attorney with Google Inc. I have spent almost 30 years in the information technology sector, working first as counsel to CompuServe and Prodigy, then running Internet and data policy at MCI Communications, and now nearly 11 years at Google. I am passionate about the openness of the Internet and its value to citizens globally. I have worked closely with colleague (and current manager) Vint Cerf on a number of germane projects on Internet privacy and security, digital preservation, broadband deployment, and IoT ethical frameworks. I believe ISOC has a key role to play in carrying out its educational mission, and offering platforms for cross-industry, multidisciplinary engagement on challenging issues.
I have several ideas on ways to contribute to the SF Bay ISOC's mission, including: (1) find opportunities for ISOC to become more engaged on substantive issues related to Next Web technologies (IoT, AI/ML, AR, cloud, etc.); (2) highlight the benefits of multistakeholder approaches to Internet policy; and (3) reach out to smaller companies and NGOs in the area to become more involved in ISOC's work.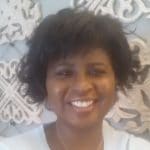 Cecilia Butler, Board Member - Bio
I am a technology product development executive I believe I can provide sound technology development governance, IoT technology development experience and cloud experience as well as expand my knowledge on other technologies that impact the internet and open technologies.
I am interested in joining as a board member. I intend to contribute by discussing impact, issues and from a developers and product development point of view. When I became an architect, I saw the different impact other components had on the overall solution. I think a different perspective can be good overall in directing the future of any technology organization. It seems that most leadership comes from the network side. They are critical to the internet but so are the professionals who make products or work at the application layer. I also intend on being a team player. Other roles are critical and often need to leverage each team members to help achieve goals. I do work well with others and open to assist in other ways. For example, assisting in ICANN and IANA initiatives when additional resources are needed, supporting ISOC at other conferences as well as assisting with other events.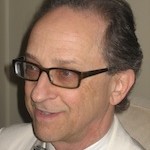 Ken Krechmer, Board Member - Bio
Ken Krechmer, Board Treasurer – has been the Treasurer of the SF Bay ISOC since 2009. In 2012 he received first prize in the IEC Challenge paper competition. In 2006 he received a joint second prize in the IEC Centenary Challenge paper competition. Krechmer is a founder and the technical editor of Communications Standards Review and Communications Standards Summary 1990 – 2002, is also a winner of first prize at the World Standards Day paper competition in 1995 and 2000. Ken participated in the development of the International Telecommunications Union Recommendations for Group 3 facsimile (T.30), data modems (V.8, V.8bis, V.32, V.32bis, V.34, V.90), and Digital Subscriber Line transceivers (G.994.1). He was Program Chair of the Standards and Innovation in Information Technology (SIIT) conference in USA, Netherlands, Canada and Japan. Krechmer is a lecturer at the University of Colorado, Boulder, CO, USA. Krechmer is a Senior Member of the IEEE and a member of the Society of Engineering Standards. He learns from his seven delightful grandchildren and applies his technical interests to research, writing and teaching about standards.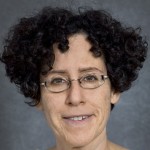 Eve Edelson, Board Member - Bio
Eve Edelson, Board Member – is a computer systems engineer at Lawrence Berkeley National Laboratory, in the Energy Technologies Area. She set up the first web site for the materials science department at UC Berkeley, back when HTML had to be carved into stone tablets. She holds a bachelor's degree in chemical engineering & agronomy from the University of Maryland. When she's not propping up computers, she writes plays, screenplays and stories, and makes films.
Leah Symekher, Consultant and Advisor to the Board - Bio
Leah Symekher, Consultant and Advisor to the Board – has been actively involved with San Francisco Bay Area ISOC Chapter (SF Bay ISOC) for several years, recently completing a three-year term as President & Chair. Prior to this she served as a Board Member and Vice Chair. Her new role as Consultant and Advisor to the Board will enable her to provide continuity and support as the Chapter evolves. In this role she will remain involved with NARALO as the primary representative for the Chapter, as well as focusing on managing Chapter projects. Leah's international, management and leadership experience, combined with her business development career in technology companies and linguistics skills will continue to contribute greatly to SF Bay ISOC chapter's mission and goals. Here is a brief background. After completing her education in Kenya, Leah moved to Japan where she worked as an International Liaison facilitating business and cultural opportunities between Kenya and Japan. After several years in Japan, she pursued college studies at University of Washington in the U.S where she studied International Studies, Business & Japanese Language. Leah's career in technology companies began at Microsoft in Redmond, Washington and continued to Silicon Valley Bay Area, CA working for several other technology organizations in Software, Security, Network Infrastructure/DNS and the Internet Space.  At Internet Systems Consortium (ISC) her recent employer, Leah managed a portfolio of over 100 domestic and global customers across various business verticals.