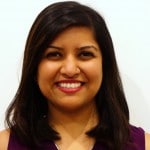 Fatema Kothari, President - Bio
Fatema Kothari, President – Fatema manages global operations and strategic partnerships for Airband, Microsoft's initiative to bring Internet access to the unconnected in the US and in emerging markets. She brings her experience and skills from the service provider side of the telecommunications industry. A highly accomplished professional, Fatema has a consistent history of delivering successful connectivity based projects for Tier 1 network operators. She has also worked extensively on building business cases for new technology implementation and network deployments in Latin American markets. Currently, she is serving on the Federal Communication Commission's Advisory Committee on Diversity and Digital Empowerment. Fatema holds a Master's degree in Telecommunications from the University of Maryland, College Park.
Fatema's non-profit work is fueled by her personal passion for gender parity in technology. She serves on the board for the global non-profit Girls in Tech SF and is a proud mentor with Techbridge, an after-school program to inspire girls in STEM fields. She is also an advisor to a team of women entrepreneurs from Africa, and has guided them to secure a seed grant from the U.S. Department of State.
Fatema has a keen interest in policy and is an avid advocate for expanding affordable internet access to everyone. As the SF Bay ISOC President, she brings her wealth of experience to drive the strategic goals, business development initiatives, and operational rigor of the chapter.

Delia Sabau, Vice President and Treasurer - Bio
I am a financial professional with more than 20 years of experience and I'd love to bring my expertise and enthusiasm to the SF Bay Area Internet Society Chapter. My technical skills and financial background could be an asset to you and those your organization is seeking to help. I have the knowledge and skills to understand and analyze current finances, policies, operations and investments and to look for ways to bring new technology into any business.
My education includes a Master Degree from Haas School of Business at UC Berkeley and Bachelor's in Economics and Mathematics from Romania, with an emphasized on Applied Mathematics and Computer Science. For someone who has spent her entire career in Finance, I possess a solid technical background and was always able to bridge the gap between technical and non-technical individuals.
I am a team player, highly organized and able to handle multiple tasks simultaneously. As I started allocating more time and effort to the nonprofit volunteering activities, I joined a group of women angel investors focusing on Social Impact and non-profit business. The experience and vision gained over the last year were tremendous, preparing me for non-profit Board positions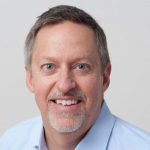 Rick Whitt, Secretary & Director of Policy - Bio
Richard Whitt is an experienced technology attorney and business thinker/creator/doer. He possesses uniquely deep, broad, high-level expertise encompassing emerging tech platforms.Richard currently heads the GLIA Foundation (www.glia.net), a new not-for-profit focused on building trustworthy and accountable Web ecosystems. He also advises tech stakeholders on developing governance and accountability measures for AI/ML, IoT, cloud, blockchain, and data platforms, as well as securing regulated business inputs such as broadband access and spectrum. Previously, Richard spent eleven-plus years with Google, most recently as corporate director for strategic initiatives in Mountain View headquarters.Richard has a proven ability to translate commercial priorities into market and policy successes. He is adept at managing people and resources in fast-changing environments. A noted spokesperson, speaker, and author, Richard is an honors graduate from Georgetown University Law Center.

Robin Gross, Board Member - Bio
I am an intellectual property attorney in SF with 20+ years working on Internet law & policy advocacy. I've been an active participant in ICANN's policy development process & leader in its noncommercial user community since 2004; I currently serve as a representative on the Executive Committee of ICANN's Noncommercial Stakeholder Group. In 2002 I founded IP Justice, a 501(c)(3) nonprofit devoted to balanced international intellectual property rights; previously I was the 1st IPR attorney for the Electronic Frontier Foundation (EFF). I've taught at Santa Clara Univ. School of Law & lectured at Stanford, & UC Berkeley on Internet legal issues. I was appointed to the advisory group of Internet Governance Forum (IGF) in 2006 & have spoken semi-regularly at the annual UN conference since then on issues such as access to knowledge, digital rights, & human rights online. I've previously served on advisory boards of nonprofits Public Interest Registry, CPSR-Peru, & the Union for Public Domain.

Vipul Singh, Board Member - Bio
Vipul has over 10 years of experience in data infrastructure projects. He is currently managing multiple projects in Data Governance and Data Infrastructure domain at Yelp.With expertise in building large scale Distributed Systems, leading and driving large projects from concept to fruition, Vipul is passionate about data, product development, and helping users make data-driven decisions. Vipul is also involved in a lot of volunteer activities. He is currently the Chief of Staff at Columbia Alumni Northern California Association, where he is responsible for coordinating events across the bay area with various directors. Vipul is also the CTO for Kvest Limited, focussing on peer-to-peer travelling.

Jessica Dickinson Goodman, Board Member - Bio
Jessica Dickinson Goodman bridges the worlds of technology and politics. Starting with an internship at 15 with the Electronic Frontier Foundation, continuing through her undergrad degree at Carnegie Mellon followed by an internship at Harvard Law School's Berkman Klein Center for Internet and Society, Jessica works to bring the best of both these worlds to what she does.Jessica's first job out of college was running national online communications in DC for the largest anti-human trafficking NGO serving survivors of all forms of trafficking. There, she built tools to track traffickers, ran dozens of successful advocacy campaigns, raised 500K/yr online, and taught self-defense to clients who heard she had gotten her black belt when she was 17.In 2018, inspired by the team she mentored through the US State Department's TechWomen program, she built up her technical skills taking Java, Python, and C++ simultaneously and was named one of Foothill College's Top STEM students.

Supheakmungkol Sarin, Board Member - Bio
Supheakmungkol Sarin is currently a Research and Engineering Program Manager at Google AI. He has 10+ years of experience working in a variety of roles in Academia, Consulting, R&D and program management covering a broad spectrum of skills. He is particularly interested in Internet for all and in building technologies that work for everyone. From 2013 to 2018, he managed Google language technology research programs for emerging markets including India, Indonesia, Bangladesh, Myanmar, Laos, Cambodia, Nepal, Sri Lanka, and Nigeria. Supheakmungkol holds a Ph.D. in Global Information and Telecommunication Studies from Waseda University. He is an IEEE Senior Member.My plan to contribute to the Board:I consider Internet for all and building technologies that work for everyone as my personal goals. Being from Cambodia, I see the real impact of access to information and technologies on the people there. To achieve these goals, my focus will be on designing and implementing programs that help more people getting access to information, building local communities & ecosystems as well as leveraging R&D, collaboration & Open Data. The programs will bring together stakeholders from all sectors including public, private, non-profits, academia, international organizations and civil society.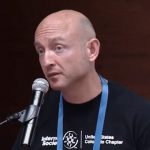 Jeff Tantsura, Board Member - Bio
Jeff Tantsura, Board Member – Bio
Jeff Tantsura has been in the networking space for 20+ years and has authored/contributed to many RFC's and patents, worked in both, SP and vendor environments. He is co-chair of IETF Routing Working Group, chartered to work on New Network Architectures and Technologies, including protocol independent YANG models and Next Gen Routing Protocols as well as co-chair of RIFT (Routing in Fat Trees) Working Group chartered to work on the new routing protocol that specifically addresses Fat Tree topologies typically seen in the Data Center environment. Jeff also serves the Internet Architecture Board (IAB). His focus has been 5G transport and integration with RAN, IoT, MEC, Low Latency and Data modeling. Jeff has been working for Apstra as Head of Networking Strategy.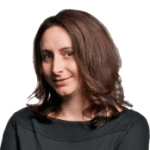 Susannah Gray, Advisor to the Board / ICANN Liaison - Bio
Susannah Gray is a strategic communications expert, content creator, social media manager and project coordinator with a background in Internet governance and multi-stakeholder, community-driven communication and PR. She firmly believes that the Internet can empower individuals and communities to change their circumstances through open innovation and access to information and collaborates with organisations working to make the world a better place on – and off – line. She has spent the last 15 years promoting and protecting the concept of an open, inclusive and sustainable Internet as part of the Internet technical community and has a deep understanding of the Internet ecosystem, and the issues affecting the Internet's end users. Susannah has worked for organizations including ICANN, the five Regional Internet Registries (RIRs), the Seed Alliance and the Internet Governance Forum (IGF) to name a few. In 1999 Susannah moved from the UK to the Netherlands where she lived for 15 years before making the move to California in 2014, a decision in which the weather factored more than it probably should have. Having been away from her homeland for almost half her life, she considers herself to be a global citizen and has traveled extensively around the world for both business and adventure and has no intention of stopping any time soon. She served as President of the SF Bay Area ISOC Chapter from 2016 – 2018 and as Vice President in 2015. In 2019, she was elected to the Internet Society Chapter Advisory Council Steering Committee for a one year term.