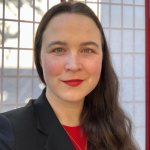 Jessica Dickinson Goodman, President - Bio
Jessica Dickinson Goodman bridges the worlds of technology and politics. Starting with an internship at 15 with the Electronic Frontier Foundation, continuing through her undergrad degree at Carnegie Mellon followed by an internship at Harvard Law School's Berkman-Klein Center for Internet and Society, Jessica works to bring the best of both these worlds to what she does.
Jessica's first job out of college was running national online communications in DC for the largest anti-human trafficking NGO in the US serving survivors of all forms of trafficking. There, she built tools to track traffickers, ran dozens of successful advocacy campaigns, raised 500K/yr online, and taught self-defense to clients who heard she had gotten her black belt when she was 17.
In 2018, inspired by the team she mentored through the US State Department's TechWomen program, she built up her technical skills taking Java, Python, and C++ simultaneously and was named one of Foothill College's Top STEM students.
She is Chair of San José Human Services Commission, overseeing human rights policy for the one million person city and recently became Past Noble Grand of the Silicon Valley Odd Fellows — she is one of the youngest woman to be elected to that position in the order's 150 year history.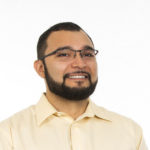 Joel Valencia, Vice President - Bio
I grew up in the Belle Haven neighborhood of Menlo Park and hold a bachelor's degree in Philosophy from Princeton University. I'm a first-generation Mexican-American with family from the southwestern Mexican states, Michoacán and Guerrero.
My professional background includes extensive program work at various nonprofits in the Bay Area that benefit low-income communities in Menlo Park and East Palo Alto. I'm passionate about ensuring that all people are presented with the opportunities and guidance they need to be successful. I have worked on a range of issues including: foreclosure and homelessness prevention, anti-predatory lending, small business development and financial literacy, and youth mentorship, most recently as the Director of Development for StreetCode Academy, a free tech education nonprofit that serves the communities in which I grew up.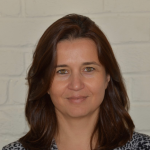 Delia Sabau, Treasurer - Bio
I am a financial professional with more than 20 years of experience and I'd love to bring my expertise and enthusiasm to the SF Bay Area Internet Society Chapter. My technical skills and financial background could be an asset to you and those your organization is seeking to help. I have the knowledge and skills to understand and analyze current finances, policies, operations and investments and to look for ways to bring new technology into any business.
My education includes a Master Degree from Haas School of Business at UC Berkeley and Bachelor's in Economics and Mathematics from Romania, with an emphasized on Applied Mathematics and Computer Science. For someone who has spent her entire career in Finance, I possess a solid technical background and was always able to bridge the gap between technical and non-technical individuals.
I am a team player, highly organized and able to handle multiple tasks simultaneously. As I started allocating more time and effort to the nonprofit volunteering activities, I joined a group of women angel investors focusing on Social Impact and non-profit business. The experience and vision gained over the last year were tremendous, preparing me for non-profit Board positions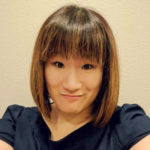 Tessa Eng, Secretary - Bio
I am a software engineer at Google with 10+ years experiences in the tech industries. I graduated Carnegie Mellon University in Computer Science with a focus in Computer Network. I have a strong passion in STEM educations and equal opportunities for all. I was the lead of STEM education outreach at Google Pittsburgh office for 6 years (2010 – 2016) and since I moved to the bay areas in 2016, I focused on mentoring underrepresented students who are interested in STEM careers.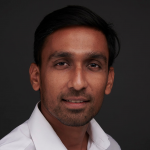 Vipul Singh, Board Member - Bio
Vipul has over 10 years of experience in data space, dedicated to evolving disruptive transformational data products and scaling global teams and processes. Currently at Yelp, Vipul leads initiatives in the Data Quality space driving faster analytics and decision making. Vipul is also the first Product Manager for Infrastructure at Yelp, leading initiatives on data pipelines and stream processing areas. Prior to joining Yelp, Vipul was involved in the cloud management space at Goldman Sachs.
Vipul is also an advisor (ex CTO) for Kvest Limited, focussing on peer-to-peer travelling. Vipul is also the Chief of Staff at Columbia Alumni Northern California Association, where he is responsible for coordinating events across the bay area with various directors.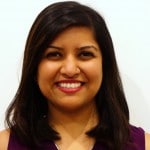 Fatema Kothari, Board Member - Bio
Fatema manages global operations and strategic partnerships for Airband, Microsoft's initiative to bring Internet access to the unconnected in the US and in emerging markets. She brings her experience and skills from the service provider side of the telecommunications industry. A highly accomplished professional, Fatema has a consistent history of delivering successful connectivity based projects for Tier 1 network operators. She has also worked extensively on building business cases for new technology implementation and network deployments in Latin American markets. Currently, she is serving on the Federal Communication Commission's Advisory Committee on Diversity and Digital Empowerment. Fatema holds a Master's degree in Telecommunications from the University of Maryland, College Park.
Fatema's non-profit work is fueled by her personal passion for gender parity in technology. She serves on the board for the global non-profit Girls in Tech SF and is a proud mentor with Techbridge, an after-school program to inspire girls in STEM fields. She is also an advisor to a team of women entrepreneurs from Africa, and has guided them to secure a seed grant from the U.S. Department of State.
Fatema has a keen interest in policy and is an avid advocate for expanding affordable internet access to everyone. As the SF Bay ISOC President, she brings her wealth of experience to drive the strategic goals, business development initiatives, and operational rigor of the chapter.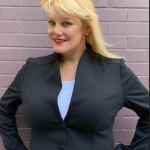 Robin Gross, Board Member - Bio
As a San Francisco based attorney (http://ImagineLaw.com), Robin Gross has 20+ years experience working on cutting-edge intellectual property rights, cyberspace, and technology legal issues. Ms. Gross founded and run IP Justice (http://ipjustice.org) an international civil liberties organization that promotes balanced intellectual property laws and protects freedom of expression in a digital world. She also teach international intellectual property law at Santa Clara University School of Law and serve on the Executive Committee for ICANN's Noncommercial Users Stakeholders Group (NCSG). Previously Ms. Gross worked as the first intellectual property rights attorney at the Electronic Frontier Foundation where she litigated several precedent-setting cases involving digital copyright law. Ms. Gross obtained her Juris Doctorate degree from Santa Clara University School of Law in 1998 and she graduated from Michigan State University's James Madison College with degrees in international relations and political philosophy in 1995.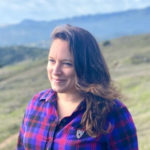 Ellen Lovelidge, Board Member - Bio
Inspired by my own experience from off the grid to immersed in global culture, a passion for a collaboratively built, accessible Internet reflects my career path. Growing up on a farm at the edge of Pennsylvania in the 90s, the Internet remained a commodity into my college years. Finite resources then morphed into endless learning, entertainment, socialization, inspiration, and creation. The Internet allowed me to go from analogue small town beginnings to now designing products with a worldwide reach and impact.
From science data management, to hardware marketing, public health visual journalism, and software product design – I have a wide range of experience developing user-centered tools. This instills a responsibility to recognize the ways in which underserved communities have been disproportionately excluded, and work together to build an inclusive, empowering Internet. A holistic approach, co-creating what users need will lead to better and more innovative outcomes for all.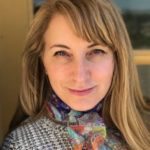 Shauna Turner, Board Member - Bio
Interest in Internet access as a means of economic growth was sparked early in Shauna's career leading global initiatives for F500 technology and telecommunications firms and working with Bay Area tech startups. Shauna has 15+ years of enterprise strategy and innovation experience, her recent roles have included Chief Innovation Officer and EVP Research, CEO of a VC tech and infrastructure fund with Silicon Valley investments. Shauna's governance experience includes 10 years of Board Directorship for Banking, Research, and Social Impact Organizations and in Finance as VC Limited Partner. In addition to public speaking on innovation, digital transformation, and 'future of tech' topics, Shauna has authored public policy white papers and contributes to regulatory roundtables for gov't, investors, NGOs. Shauna is an enthusiastic volunteer as an Innovation Advisor in healthcare and provides mentorship to young entrepreneurs and women led startups as well as emerging STEM leaders.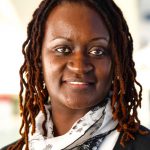 Leah Symekher ICANN NARALO Primary Representative - Bio
Leah Symekher is a business development professional with extensive experience managing global clients, building strategic relationships and partnerships, identifying customer needs and aligning appropriate solutions, stakeholder management, and project management.
For the last 15 years, Leah has worked for and contributed to multiple technology companies, specifically those dealing with Internet network infrastructure, DNS, security, SaaS and datacenter services. These organizations include: ICANN, ISOC, Internet Systems Corporation (ISC), Skybox Security, Equinix-Palo Alto Internet Exchange (PAIX) and Microsoft. Her portfolio of customers cuts across various industries including ccTLDS, RIRs, gTLDs, technology, telecommunications, cable service providers, finance and government. Leah's understanding of Internet infrastructure and of the Internet ecosystem making the Internet operational, open, accessible and secure fuels her passion to support issues facing the Internet end-user community.
Leah has been actively involved with the San Francisco Bay Area ISOC Chapter (SF Bay Area ISOC) since 2012. She initially worked closely with the founders of the Chapter to facilitate membership growth, stakeholder engagement and capacity building. In January 2014, Leah was elected Chapter President & Chair after serving on the Board as Vice Chair. During her three-year leadership term Leah achieved the following: growth of the SFBay Area Chapter membership to over 2000, diversification of Board membership and leadership team, positive financial budget, initiation of funding sponsorship program, developed regional partnerships with leading organizations (LinkedIn, Google, Cloudflare, EFF, USAID, CSU-Chico, Valley Vision, Mozilla, Silicon Valley AgTech etc.), strengthened relationships with global ISOC and other ISOC Chapters, implemented communication strategies through social media channels and monthly newsletters, developed a new Chapter website and held quarterly regional events that included the IoT conference.
After completing her three-year term as President & Chair in December 2016, Leah was appointed as Chapter Board Advisor and Project Manager (PM) in December 2016 to provide continuity and support for the leadership team and to manage Chapter projects. Leah also continued in her role as the primary representative for ICANN's North America Regional At-Large Organization (NARALO) for the Chapter. As project manager and Board Advisor Leah successfully applied for funding and grants that supported the Chapter's largest and most successful project that highlighted the digital divide in California. The results of this project were presented at the annual Silicon Valley IoT AgTech Conference in 2018 and continue to contribute significantly to broadband policy discussions affecting rural regions in the U.S.
As ICANN NARALO Primary Representative, Leah was nominated to the ICANN Nominating Committee (NomCom) in 2017, an independent body mandated to recruit and appoint ICANN Board Members. She participated in 11 sub-committees and chaired the Outreach Sub-committee leading a global team. Responsibilities included collaborating with ICANN staff to develop educational videos, stakeholder engagement and developing new partnerships for executive recruitment for the ICANN Board with a focus on diversity, engagement and transparency. She served on the NomCom from 2017-2019 which appointed 18 ICANN Board members (NomCom 2018 and NomCom 2019). Leah is currently (2019-2020) a member of the NomCom Review Implementation Working Group (NomComRIWG) which is implementing ICANN community proposed changes to the NomCom.
Leah was born in Kenya, East Africa, and worked for several years in Japan as an International Liaison. After Japan, she pursued academic studies at the University of Washington in the U.S where she studied International Studies & Business and Japanese Language. Leah is project manager certified through the University of California, Berkeley. Leah is a true global citizen with many multicultural experiences, linguistic skills and has travelled extensively internationally for both business and pleasure.
Toggle title
Toggle content goes here, click edit button to change this text.