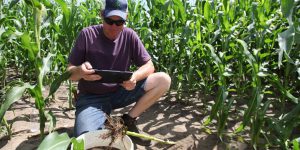 At the end of the 2016, the SF-Bay Area Chapter secured funding from the Internet Society's Beyond the Net program for the "Bridging California's Rural/Urban Digital Divide with Mobile Broadband" project. The Chapter will be working together with California State University (CSU) Geographical Information Center (GIC), Chico, and Valley Vision on this fascinating project which will collect data on mobile broadband performance in Yolo County.
Project Update March 2017:
When farms are connected to the Internet, we all benefit. Agriculture that gains real-time information about plants, soil, atmosphere, and irrigation, dubbed "precision agriculture", can save farmers 20-30% of their water consumption while increasing productivity by 20-70% … read more.
Rural Broadband Project
was last modified:
March 5th, 2017
by