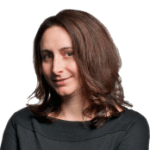 Susannah Gray, President & Chair - Bio
Susannah Gray, President & Chair – is a strategic communications expert, content creator, social media manager and project coordinator with a background in Internet governance and multi-stakeholder, community-driven communication and PR. She firmly believes that the Internet can empower individuals and communities to change their circumstances through open innovation and access to information and collaborates with organisations working to make the world a better place on – and off – line. She has spent the last decade promoting and protecting the concept of an open, inclusive and sustainable Internet as part of the Internet technical community and has a deep understanding of the Internet ecosystem, and the issues affecting the Internet's end users. Susannah has worked for organizations including ICANN, the five Regional Internet Registries (RIRs), the Seed Alliance and the Internet Governance Forum (IGF) to name a few. In 1999 Susannah moved from the UK to the Netherlands where she lived for 15 years before making the move to California in 2014, a decision in which the weather factored more than it probably should have. Having been away from her homeland for almost half her life, she considers herself to be a global citizen and has traveled extensively around the world for both business and adventure and has no intention of stopping any time soon.
Board
was last modified:
October 15th, 2017
by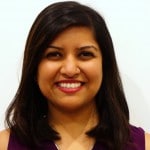 Fatema Kothari, Vice President & Vice Chair - Bio
Fatema Kothari, Vice President & Vice Chair – is an executive with Verizon Business, where she leads their efforts to expand connectivity. She brings her experience and skills from the service provider side of the telecommunications industry. A highly accomplished professional, Fatema has a consistent history of delivering successful projects for Tier 1 network operators. She has also worked extensively on building business cases for new technology implementation and network deployments in Latin American markets. Fatema holds a Master's degree in Telecommunications from the University of Maryland, College Park.
Fatema's non-profit work is fueled by her personal passion for gender parity in technology. She serves on the board for the global non-profit Girls in Tech SF and is a proud mentor with Techbridge, an after-school program to inspire girls in STEM fields. She is also an advisor to a team of women entrepreneurs from Africa, and has guided them to secure a seed grant from the U.S. Department of State.
Fatema has a keen interest in policy and is an avid advocate for expanding affordable internet access to everyone. As the SF-ISOC Vice Chair, she brings her wealth of experience to drive the strategic goals, business development initiatives, and operational rigor of the chapter.
Board
was last modified:
October 15th, 2017
by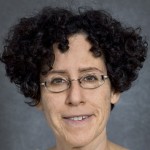 Eve Edelson, SFBay NARALO/ICANN Officer - Bio
Eve Edelson, SFBay Board Member – is a computer systems engineer at Lawrence Berkeley National Laboratory, in the Energy Technologies Area. She set up the first web site for the materials science department at UC Berkeley, back when HTML had to be carved into stone tablets. She holds a bachelor's degree in chemical engineering & agronomy from the University of Maryland. When she's not propping up computers, she writes plays, screenplays and stories, and makes films.
Board
was last modified:
October 15th, 2017
by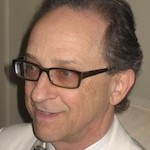 Ken Krechmer, Board Treasurer - Bio
Ken Krechmer, Board Treasurer – has been the Treasurer of the SF Bay ISOC since 2009. In 2012 he received first prize in the IEC Challenge paper competition. In 2006 he received a joint second prize in the IEC Centenary Challenge paper competition. Krechmer is a founder and the technical editor of Communications Standards Review and Communications Standards Summary 1990 – 2002, is also a winner of first prize at the World Standards Day paper competition in 1995 and 2000. Ken participated in the development of the International Telecommunications Union Recommendations for Group 3 facsimile (T.30), data modems (V.8, V.8bis, V.32, V.32bis, V.34, V.90), and Digital Subscriber Line transceivers (G.994.1). He was Program Chair of the Standards and Innovation in Information Technology (SIIT) conference in USA, Netherlands, Canada and Japan. Krechmer is a lecturer at the University of Colorado, Boulder, CO, USA. Krechmer is a Senior Member of the IEEE and a member of the Society of Engineering Standards. He learns from his seven delightful grandchildren and applies his technical interests to research, writing and teaching about standards.
Board
was last modified:
October 15th, 2017
by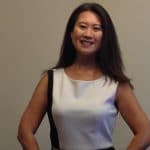 Misako Manca, Board Secretary - Bio
Misako Manca, Board Secretary – brings over 15 years of experience in the Telecommunications and Internet services industry to the Board and was most recently part of the Enterprise Sales group at IBM/SoftLayer. Prior to SoftLayer, she held various positions in sales management and in sales with Ajilon Consulting, Equinix and NTT/Verio (now NTT America). She has lived in Japan, Australia and various cities within the US.
Misako has been supporting and contributing to the Networking Engineering community (North American Network Operators Group – NANOG) until recently as a Board member and as Chair of the Development Committee. She has been involved with NANOG since 2009 in various capacities through the NewNOG transition. She helped jumpstart the NOGLab (formerly named the Vendor Collaboration Room) working closely with vendors who are able to demonstrate their product capabilities in relation to IPv6 deployment. Through her work in the Development Committee, she has helped create sponsorship programs that help to financially support the NANOG meetings and hopes further contribute to the association for years to come since this is the community of engineers that manage and maintain the Internet.
As a SF-ISOC Board Member, Misako hopes to help promote inclusiveness by volunteering time and resources to bring more light to the challenges that surround some global communities and helping to devise programs to help those that do not currently have consistent access to the Internet to improve their lives and circumstances.
Board
was last modified:
October 15th, 2017
by
Leah Symekher, Consultant and Advisor to the Board - Bio
Leah Symekher, Consultant and Advisor to the Board – has been actively involved with San Francisco Bay Area ISOC Chapter (SF Bay ISOC) for several years, recently completing a three-year term as President & Chair. Prior to this she served as a Board Member and Vice Chair. Her new role as Consultant and Advisor to the Board will enable her to provide continuity and support as the Chapter evolves. In this role she will remain involved with NARALO as the primary representative for the Chapter, as well as focusing on managing Chapter projects. Leah's international, management and leadership experience, combined with her business development career in technology companies and linguistics skills will continue to contribute greatly to SFBay ISOC chapter's mission and goals. Here is a brief background. After completing her education in Kenya, Leah moved to Japan where she worked as an International Liaison facilitating business and cultural opportunities between Kenya and Japan. After several years in Japan, she pursued college studies at University of Washington in the U.S where she studied International Studies, Business & Japanese Language. Leah's career in technology companies began at Microsoft in Redmond, Washington and continued to Silicon Valley Bay Area, CA working for several other technology organizations in Software, Security, Network Infrastructure/DNS and the Internet Space.  At Internet Systems Consortium (ISC) her recent employer, Leah managed a portfolio of over 100 domestic and global customers across various business verticals.
Board
was last modified:
October 15th, 2017
by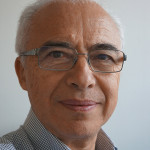 Jean-Jacques Subrenat - Global Ambassador-Advisor to the Board - Bio
Jean-Jacques Subrenat, Global Ambassador-Advisor to the Board – is a member of the ISOC SF Bay Area chapter and, as its "global ambassador", he reports monthly to its Board on Internet trends and challenges worldwide. Currently a member of the NetMundial Initiative Coordination Council (NMI-CC), and of the NTIA IANA Functions' Stewardship Transition Coordination Group (ICG). During his service on the ICANN Board (2007-10), was a member of the President's Strategy Committee, co-authoring "Improving Institutional Confidence" and its recommendations; was first Chair of the Public participation committee; initiated and was an inaugural member of the Global relationships committee. As a member of the At-Large Advisory Committee (ALAC) in ICANN (2010-14), launched the Future Challenges Working Group, co-authoring "Making ICANN Relevant, Responsive and Respected (R3)". Has a keen interest in Internet governance.  Subrenat is a retired French diplomat (1972-2005) and Ambassador (1995-2005). Former Chair of the advisory board, Institut Pierre Werner (Luxembourg), former special advisor to the board of Neumunster cultural centre (CCRN, Luxembourg) and, in that capacity, served on the board of the European Union national institutes of culture (EUNIC).
Board
was last modified:
October 15th, 2017
by
Board
was last modified:
October 15th, 2017
by